The double storied poomukhamalika, the ground floor of which houses the poomukham, a pillared verandah, once served as an important venue for the Royals to meet officials and guests. A typical element in traditional Kerala architecture has been rendered beautifully here. The roof structure of this poomukhamalika is crowned with three wooden gables, tiered one above the other, forming an important visual feature. The gables are carved with auspicious symbols including figures of Gods, mythological creatures and floral motifs.
A stand out feature at the entrance to the poomukham are the twin wooden brackets carved with figures of soldiers mounted on horses, depicting a hunting scene. The outer verandah leads us to the next level of this entrance foyer featuring a wooden ceiling embellished with 90 floral motifs, each different from the other.
A few artefacts including a granite cot, a Chinese armchair and a kutirakkaran vilakku - a brass hanging lamp featuring a rider on a rampant horse are the major highlights. A collection of Onavillu - ceremonial bows painted with images of reclining Vishnu is showcased on the wall.
Going past the entrance doorway and to the right is the natakashala, the old performance hall, accessed via a flight of stone steps. This hall is currently used as sculpture gallery.

Photos
---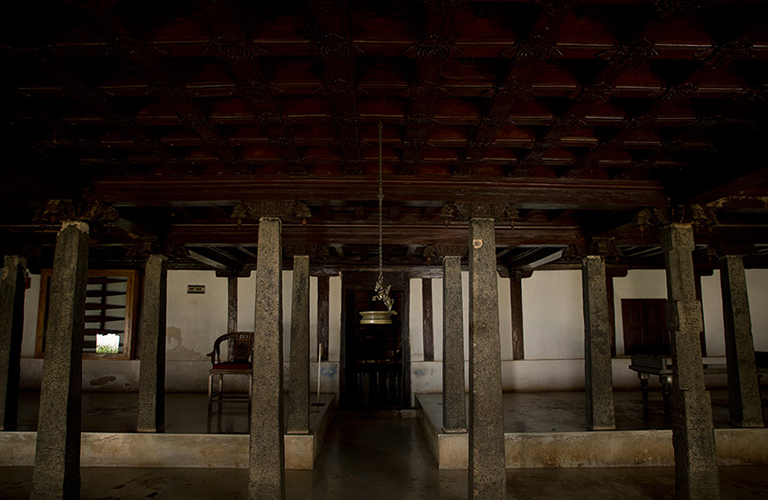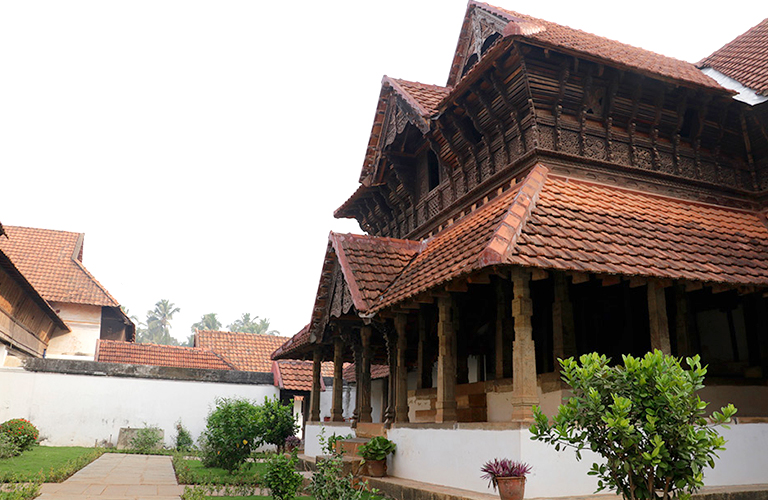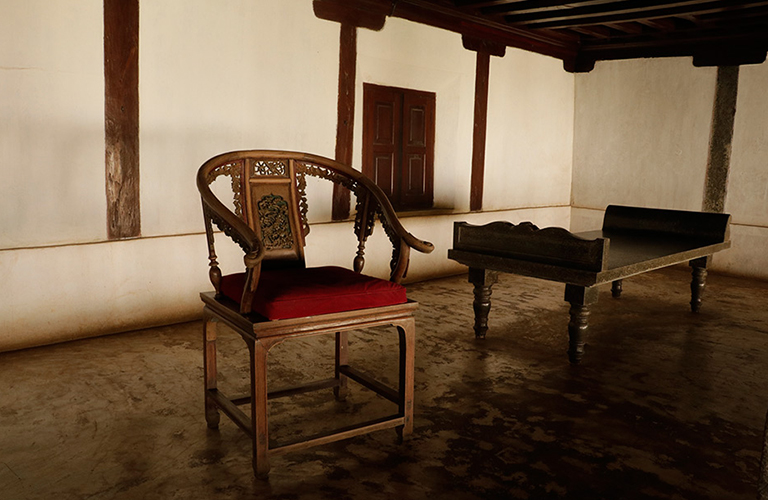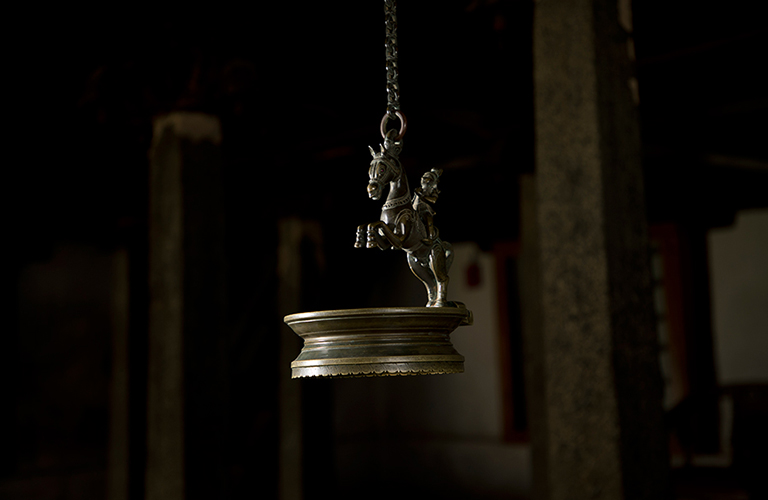 More