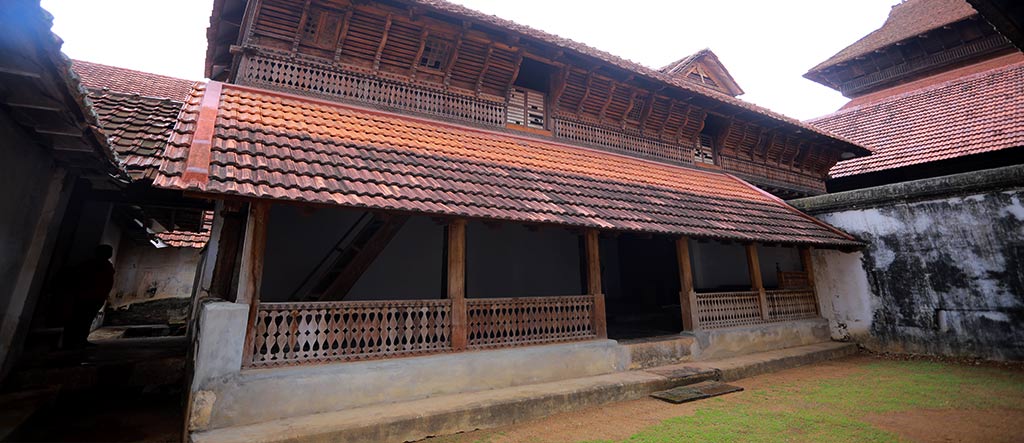 The Veppinmuttu Kottaram is a two storied construction with a large poomukham, a single room on the ground floor and two rooms on the first floor. Two roughly hewn stone columns support the wooden ceiling of the poomukham. A shalabhanjika in stone is placed in the wall of the poomukham and an udampara, an intricately carved wooden chest used to store valuables is seen on the northern corner.
A steep flight of stairs leads to the first floor of the residence, opening out into a spacious enclosed verandah. Kilivathil (small windows) and vertical sliding shutters fitted with double pulley and embellished with mother of pearl are elements of interest.
While the Veppinmuttu Kottaram is an independent residential structure, it is connected to the Plamuttu Kottaram through a narrow covered bridge on the northern side on the first floor.
Photos
---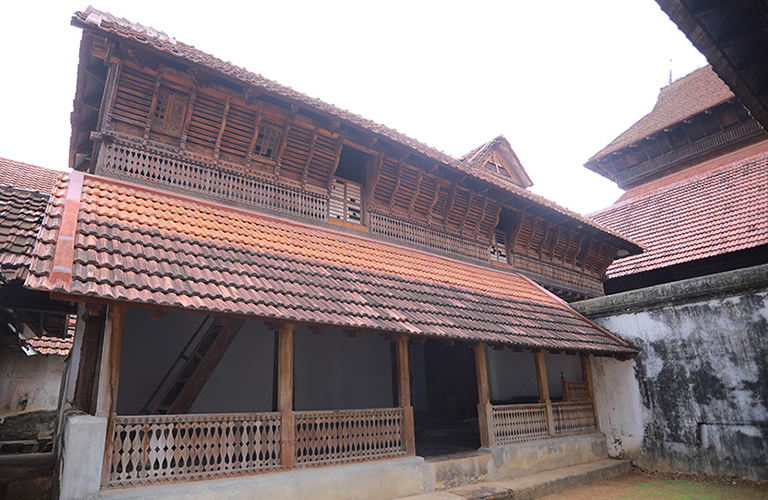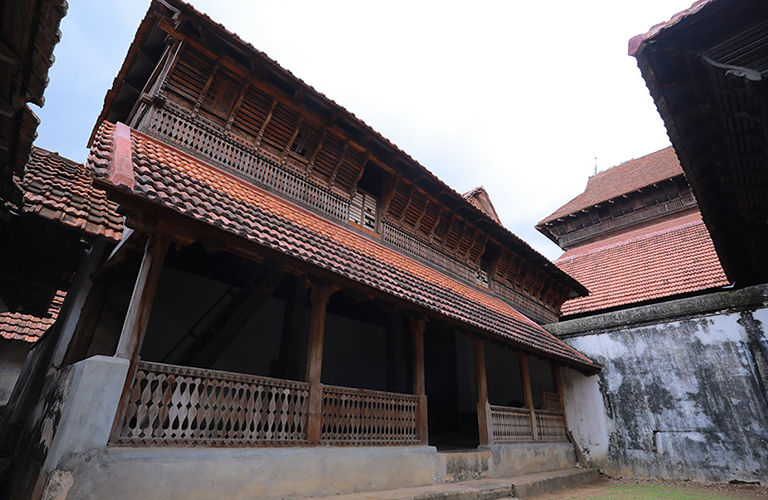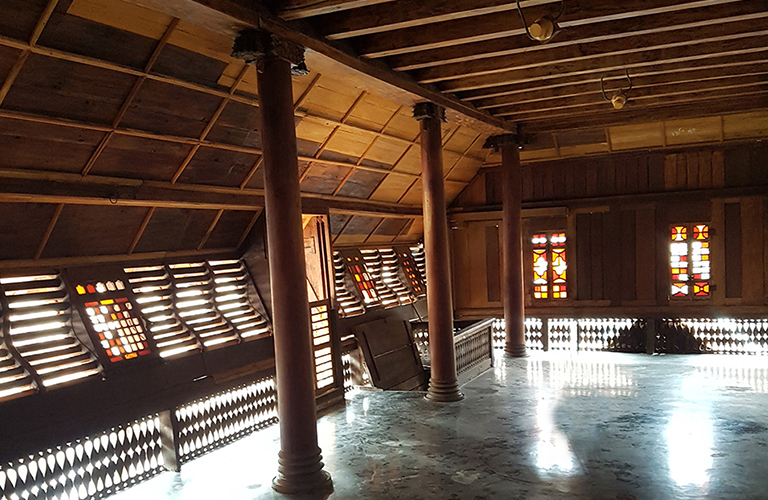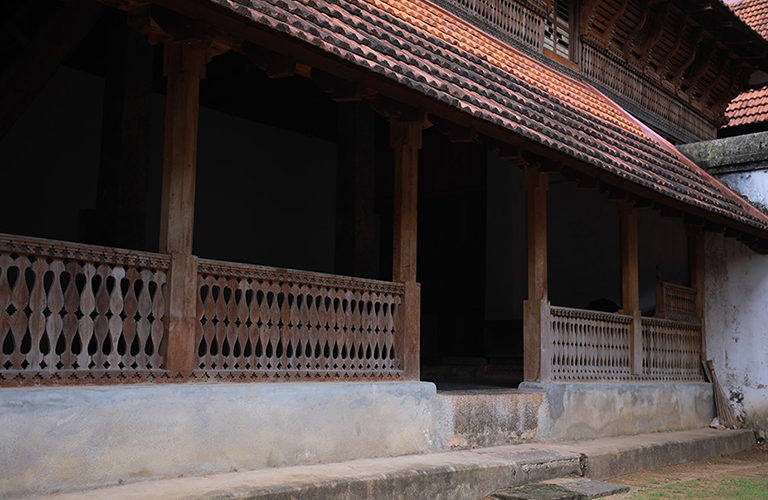 More