Mani Meda - the clock tower
---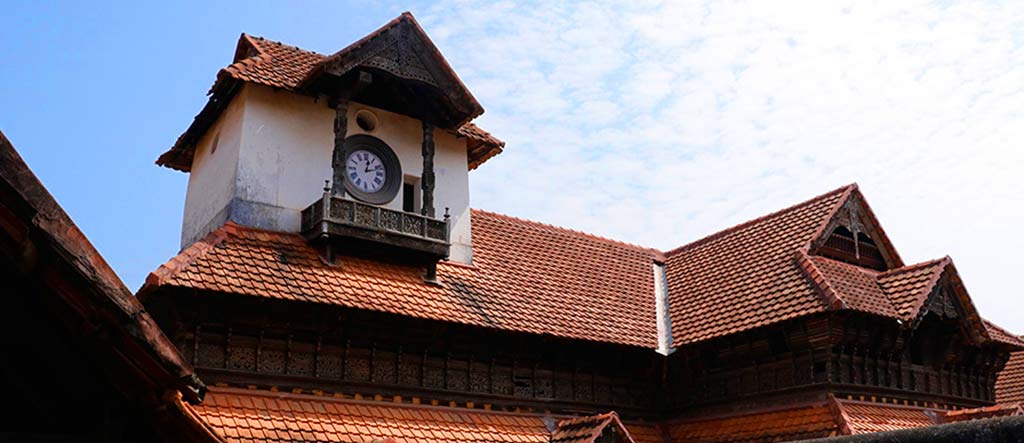 The northern wing of the Poomukha Malika houses the mani meda or the clock tower. The large clock, estimated to be around 200 years old, is based on a classic 'weights and pulley' mechanism. The functioning of the clock is regulated by a heavy pendulum.

According to oral tradition, a native blacksmith who managed to go abroad and learn the secrets of clock making from Spanish priests was the one who made the mani – the clock. However, this popular story is not backed by any historical records.

A thick circular band frames the face of the clock marked with Roman numerals. A projecting gable which protects the clock from natural elements is supported by two wooden pillars set on a balcony with fine filigree work. In the olden days, it is said that the chime of the mani used to be heard as far as three kilometres.
Photos
---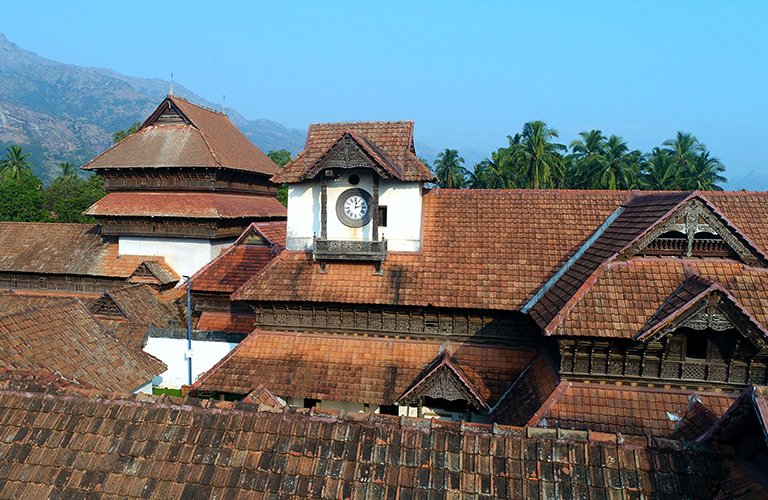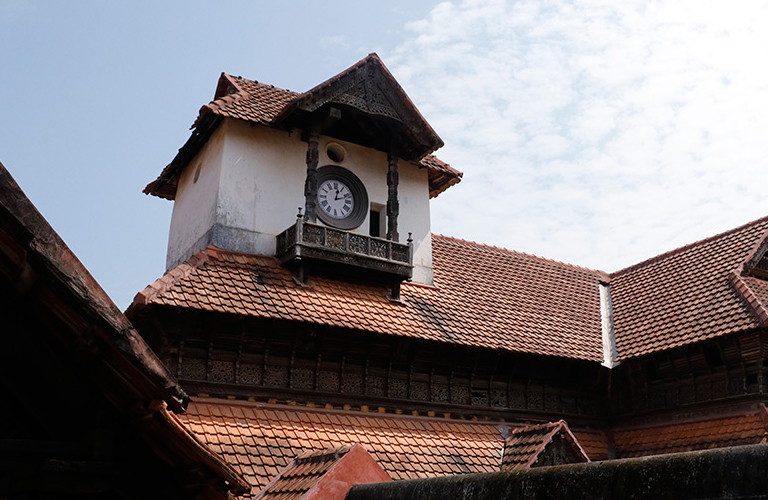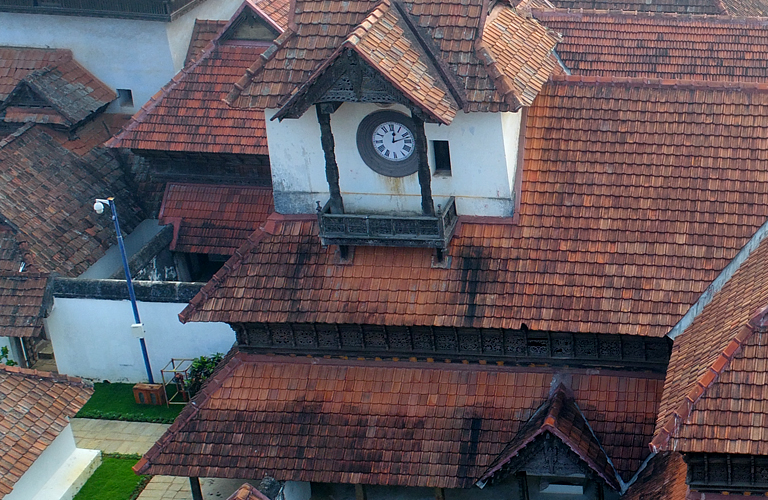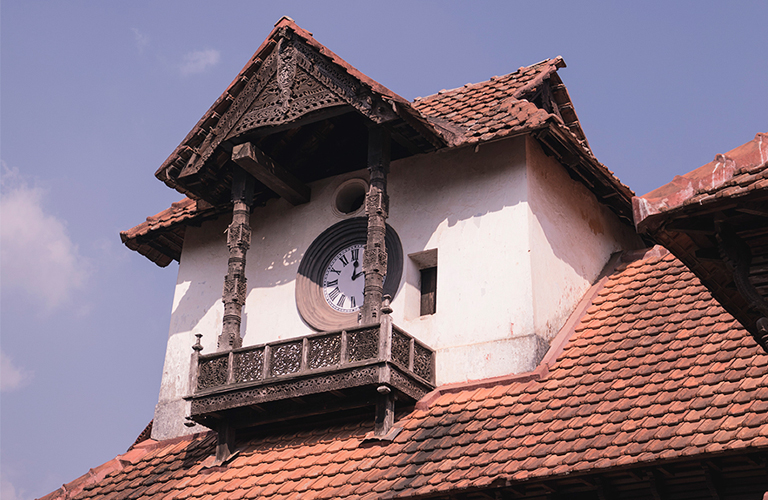 More