The first gateway and the forecourt
---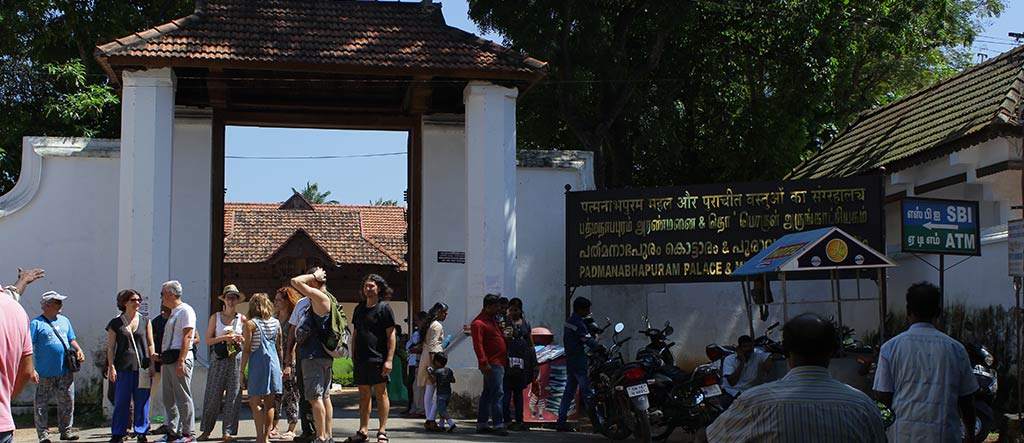 The access to the palace is regulated by means of two gateways, the mukhya vathil and another padippura oriented towards west. The intricate carvings on the entrance gateway echo the grandeur of the structures inside. The large doors mounted with metal spikes and the high wall were most certainly a precautionary measure against enemy invasion. The mukhya vathil opens into the spacious forecourt, which, in olden days, was the most happening place in the complex. The records from the time of Swathi Thirunal Rama Varma point to his occasional visits to Padmanabhapuram. On several occasions, the forecourt transformed into a ground where reputed wrestlers fought to entertain the king. Animal combats were also conducted in a specially designed cage set in this forecourt for the amusement of the royal party.

A new museum block, tastefully designed and compatible with the ancient architectural vocabulary of the palace complex occupies the south side of the forecourt. Old timers still recall the existence of the guard rooms, an old stable and the shed housing chariots and palanquins, which once stood in the spot occupied by the new museum. It is worthwhile to note that when the palace fell to disuse after the shifting of capital to Thiruvananthapuram, the Old Division Cutcherry functioned in this south block. In 1935, when the palace complex transformed into a museum, the Division Cutcherry functioned as the 'Inscription and Sculpture Gallery'. The south block was later demolished to make way for a new museum block with modern facilities. The construction of the new museum block commenced in 1962, however, the structure that was erected there did not quite gel with the heritage character of the palace complex. Therefore, it was redesigned and the new structure was completed towards the end of 1993.

The northern wing of the forecourt, which once functioned as the mint, still retains the old edifice. The structure, restored to its original beauty serves as the new ticket counter. A small Ganapathi shrine, locally known a Kottaram Pillayar Koil, located to the left of the gateway continues to function with daily pujas twice a day in the morning and evening.

A panoramic view of the grand entrance to the palace, with the majestic Veli Hills as the backdrop is sure to make a lasting impression on the mind of every visitor.
Photos
---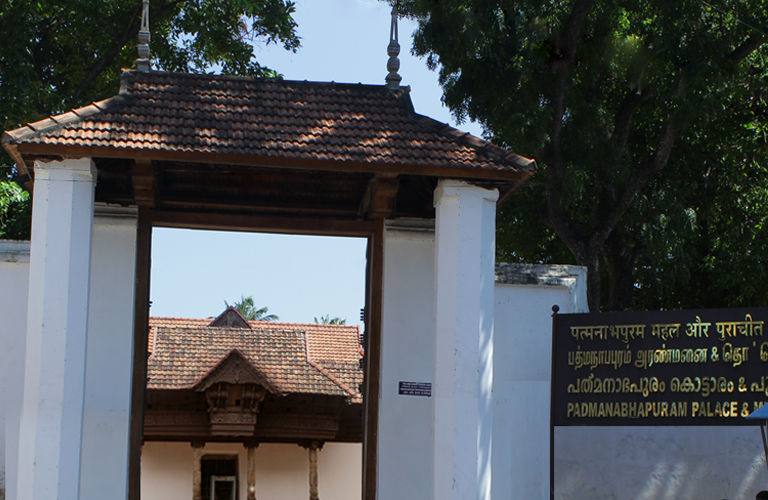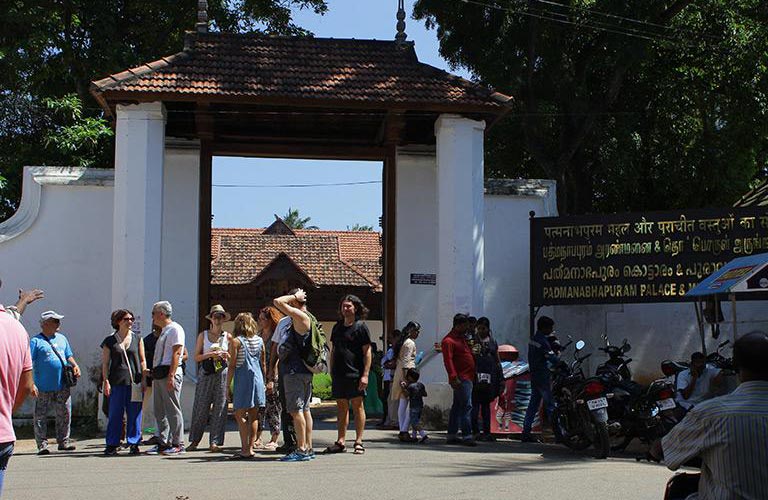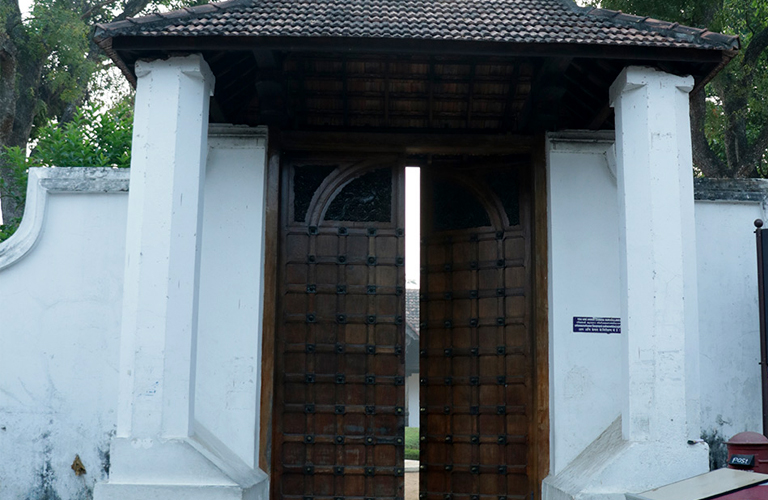 More