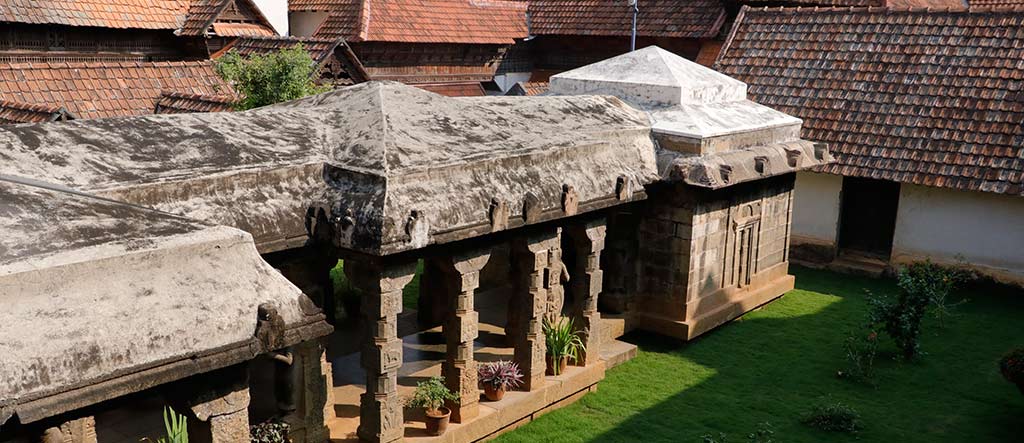 Located in the northwest quadrant of the palace complex, Navarathri Mandapam is perhaps where one could appreciate the sheer beauty of the Dravidian architecture in stone. The rectangular performance hall and the adjoined temple where the idol of Goddess Saraswathy is placed has a public access from the Thekkaetheruvu. In 1935, when the palace complex was being renovated under the supervision of J. H. Cousins and R. Vasudeva Poduval, they found out that the mandapam and its ceiling were covered with many layers of lime whitewash.
The performance hall is defined with ornately carved monolith pillars carved in the popular Vijayanagara fashion with bands of floral and geometric patterns and adorned with human figures in various gestures associated with Natyasastra. Vyali figures can be spotted in the upper section of the pillars with inverted floral ends gracefully hanging down from the capital. Some of the main pillars in front of the Saraswathy shrine are adorned with salabhanjikas (figures of a woman holding a lamp with both hands) in the shaft. In the outer corridor surrounding the mandapam can be seen simple hewn stone pillars supporting an overhanging roof laid with neatly dressed stone blocks. On the southeast side of the performance hall can be seen a wood screen chamber which, according to local tradition, was specially made to accommodate the female members of the royal family who could enjoy the performances without the prying eyes of the men folk and courtiers falling on them.
During its heydays, the Navarathri Mandapam was the most active section in the palace complex where renowned artists from the south India came and performed before Goddess Saraswathy. The royals themselves were great patrons of arts, dance, and music. The grand construction that we see today was erected during the reign of Anizham Tirunal Marthanda Varma replacing an older structure made of wood. It was during the reign of Swathi Tirunal Rama Varma that the annual Navarathri celebration was permanently shifted to Thiruvananthapuram, the new abode of the royal family.

Photos
---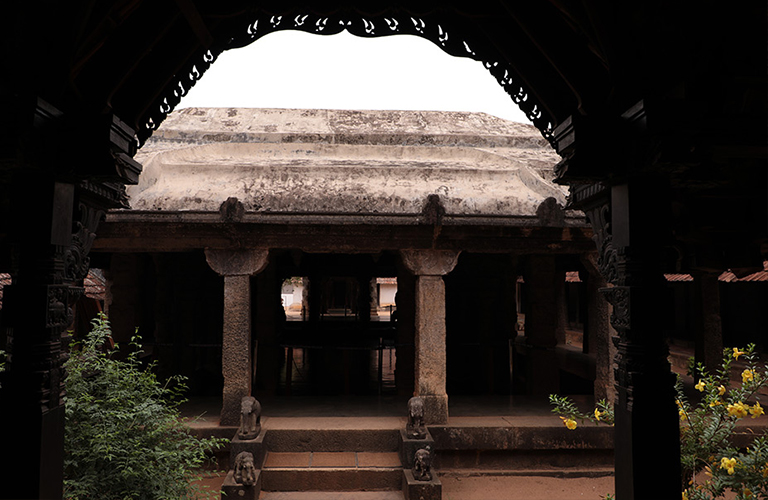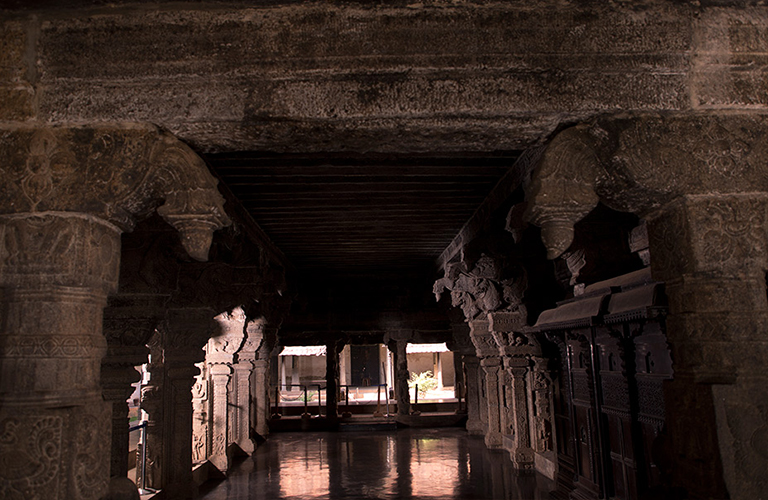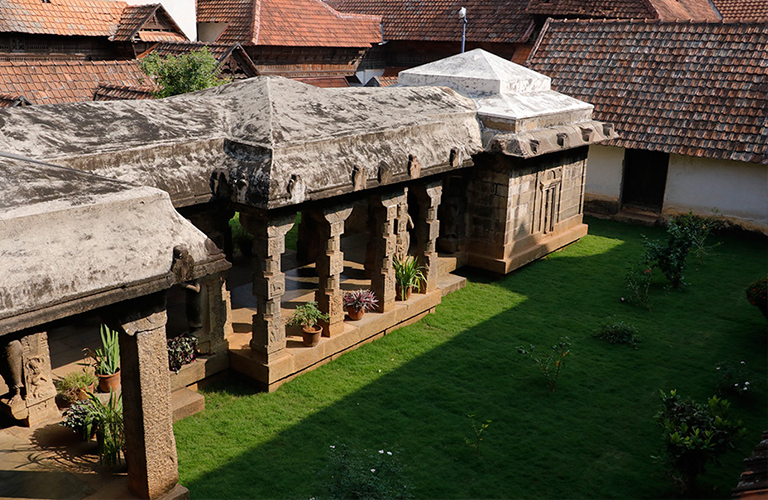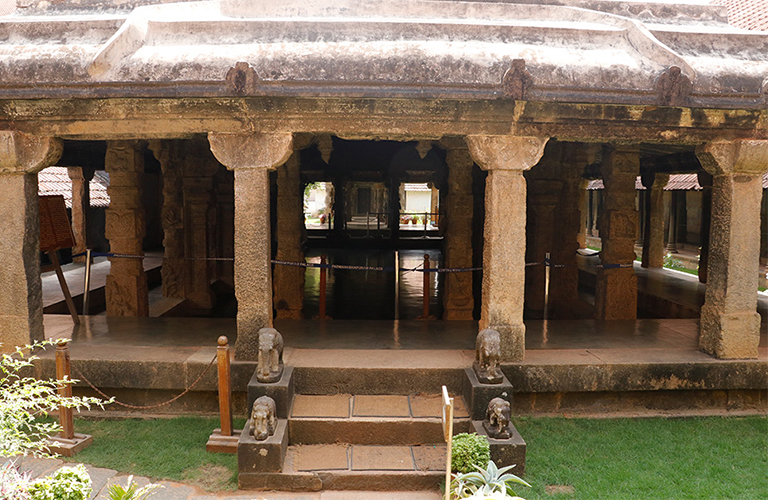 More