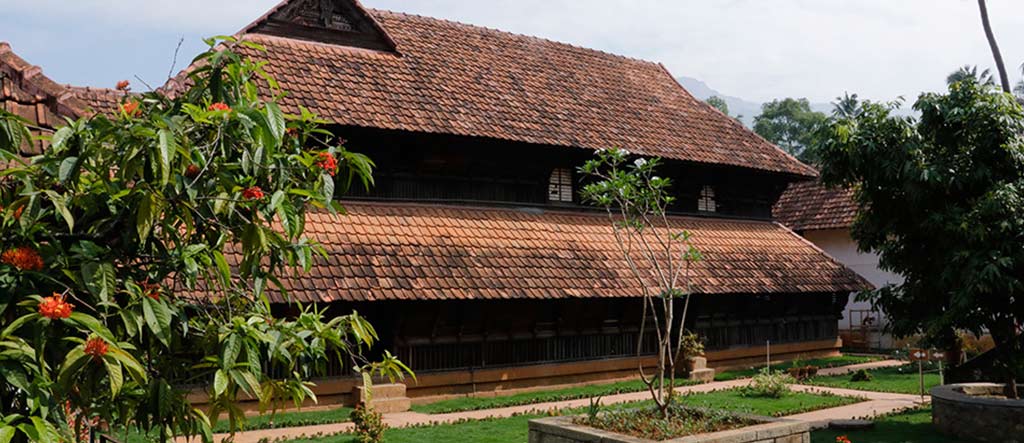 The core of the palace called the Thai Kottaram is the oldest structure here. The Thai kottaram or Darpakulangara Koikkal is believed to have been built in the sixteenth century by Ravi Varma Kulashekhara Perumal, the ruler of Venad. The earliest records pertaining to the palaces in Kalkulam (later Padmanabhapuram) mention 'Valiya Neerazhikkara Koyikkal', a palace located on the western banks of a sizeable pond. Judging by its age and the location, it can be concluded beyond doubt that the royal abode mentioned in the old records is none other than the Thai kottaram.
The main entrance to the Thai Kottaram is through a doorway located in the southern corner of the building. The door opens to ekantha mandapam, a space used for religious activities in the olden days. On the occasion of special pujas, the floor of the mandapam was decorated with elaborate images of Goddess Durga, drawn and rendered using rice flour. A small niche in the wall is specially designed to store religious texts written in cadjan leaves. The wooden ceiling is decorated with carvings of lotus motifs. The highlight of the space is a magnificently carved pillar that rests on a stone base. The simple base and the shaft are in stark contrast to the upper half of the pillar, which is undoubtedly the handiwork of the local carpenters of the highest calibre. According to J. H. Cousins, eminent art historian and the Art Advisor to Travancore Government, the design of the pillar represents, 'the unity from which life springs, the design makes, as it were, a preliminary three-fold rhythmic movement out of which rises and spreads the foliage,… to be crowned by the efflorescence of the inverted lotus pendants'. The six foot high pillar supports the major beams, the underside of which is also elaborately carved in running ornament.
The inner section of this double storied palace opens to a nalukettu with nine rooms arranged around a central courtyard. The courtyard, a typical feature in traditional Kerala houses, is laid with finely hewn stone blocks. On the western side of the inner verandah is a trapdoor that the visitors may fail to notice. In fact, this seemingly insignificant trapdoor is a portal to a subterranean chamber which connects to a tunnel running westward, an old escape route connecting the Thai Kottaram with the Charode Palace (now demolished).

Photos
---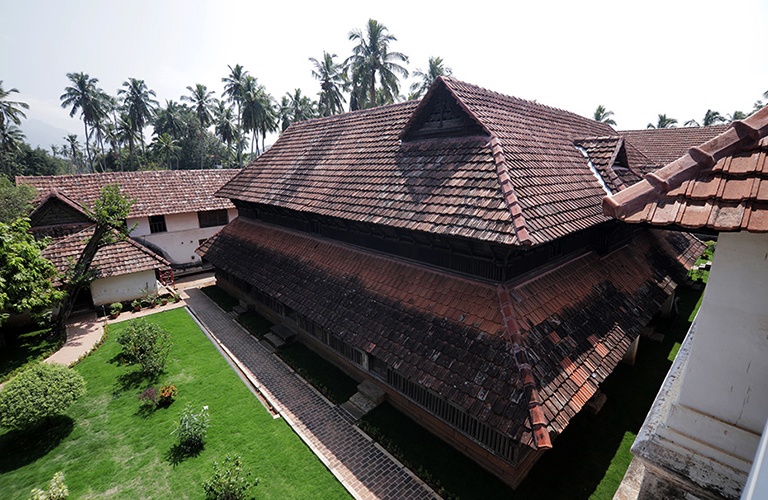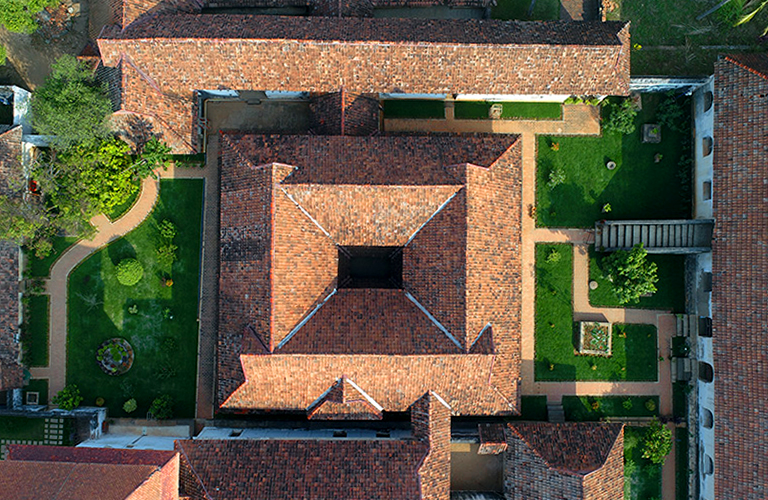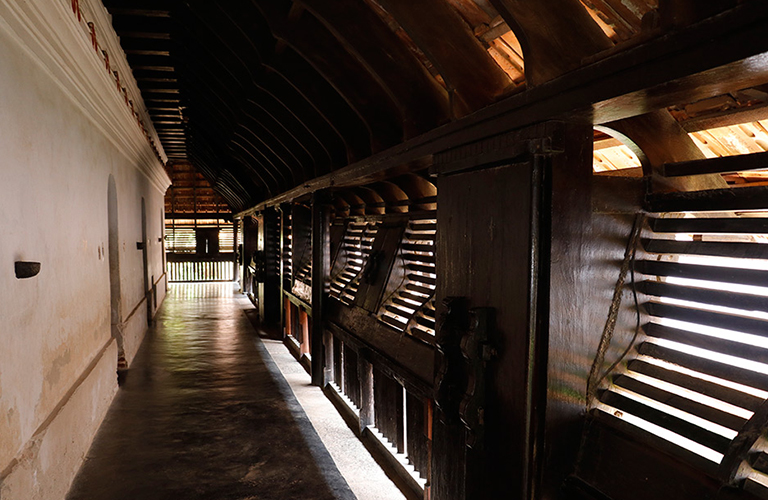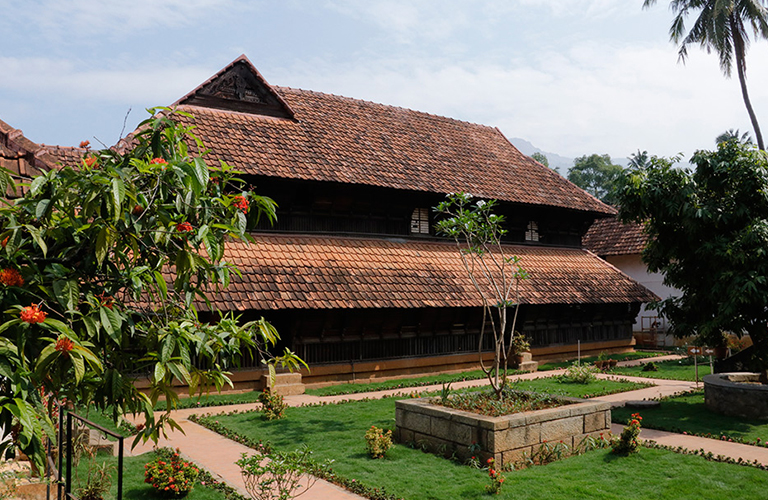 More