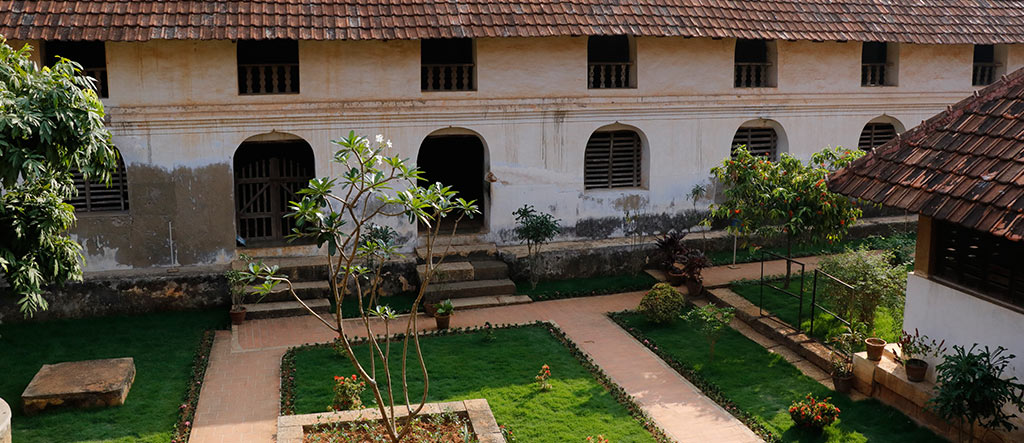 Valiya Oottupura, a double storied structure located towards the southern side of the complex. According to local sources, the Oottupura could accommodate a crowd of around 2,000 at a time. The main entrance to the structure was from the west, from the quadrangle in front of the palace complex.
The Oottupura being a utilitarian structure, little effort is made towards embellishing it with ornate details. In the place of ornamentation, the craftsmen employed clever ways to erect a structure with maximum capacity, yet strong to sustain the footfall of such a large crowd. The ground floor is dotted with stone columns that support the ceiling beams. On the first floor, two rows of wooden columns support the roof frame and the roughly finished massive timber beams. Terracotta floor tiles cover the floor space.
Stone tanks and large Chinese jars are seen in the ground floor.

Photos
---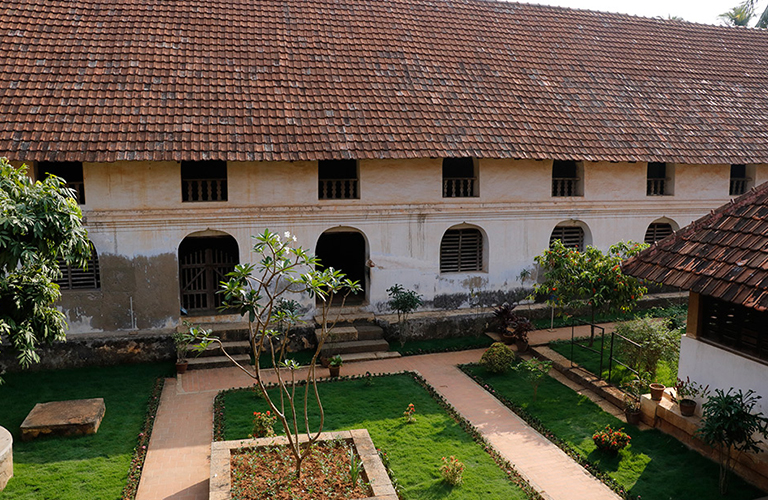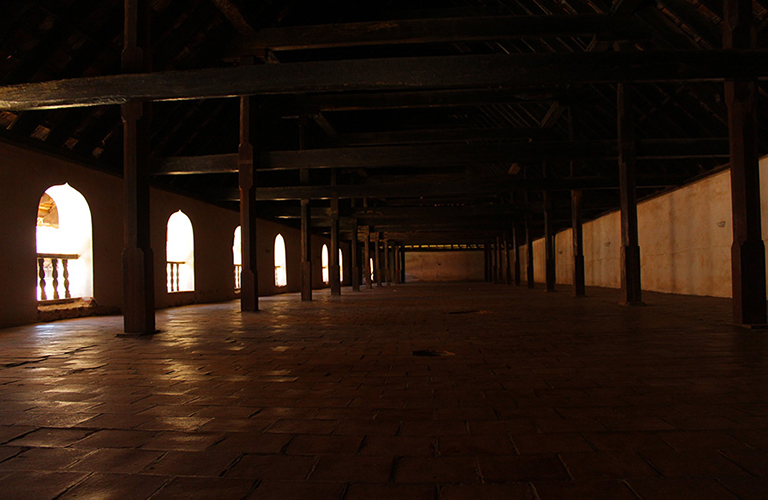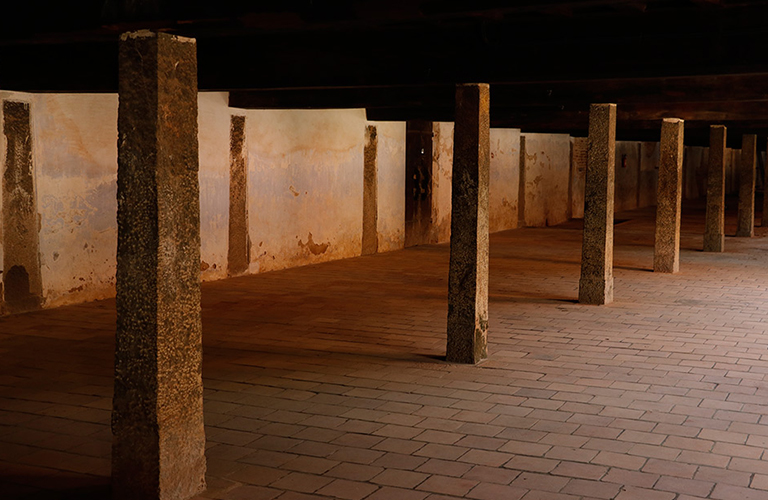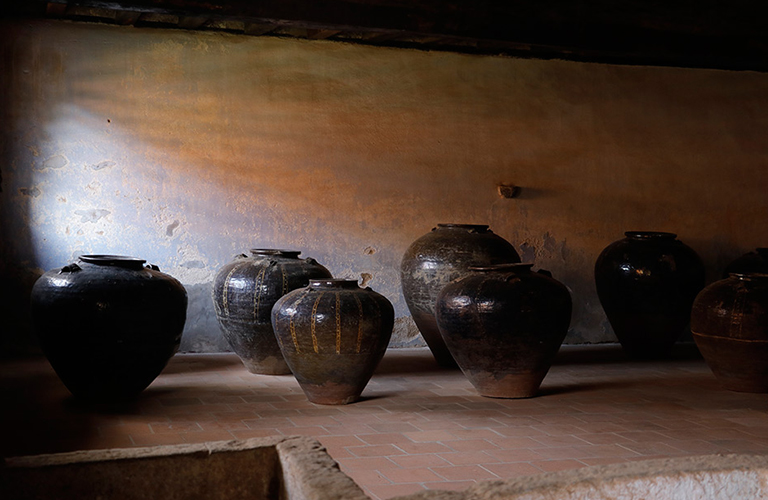 More